COMMERCIO Cartoleria & Co. - 40° anniversary
information and in-depth yearbook for Industry and Distribution of Stationery, Office, Party, Creativity Market
Since 1980, COMMERCIO is the reference magazine for all Companies in the sector and it is distributed, free of charge, to Operators of the Wholesale, Office Supplies, Large-scale Distribution, Modern Trade and Retail sectors.
LET'S TALK ABOUT…
NOTICES
F.I.L.A. MADE 100
SCATTO 1999-2019
MORE TISSUE FOR COMUNICA
SPINAZZOLA OFFICE AND SCHOOL
A RECORD CARTOSHOP
ELEGANT AND NEW THE LINE "ZENITH GOLD"
CAIMI AND LETTS OF LONDON
NAVIGATOR'S HEAVY WEIGHTS
SEI "SQUARED"
PILOT AT BIG BUYER 2019, A COLORFUL JOURNEY
IN UFFICIO, FULL AHEAD
CREATIVITY BY GLOBO
GUIDANCE OF IR
BM, FIRST 50 YEARS IN THE MARKET
SADOCH, NEWS FOR EVERYDAY 2020
CHRISTMAS SURPRISES SIGNED BOCCHIO
POOL OVER, NEW COLLECTIONS
TOP QUALITY, EVOLVING STATIONERY
THE INTERVIEW
CARTIERE PAOLO PIGNA AIM FOR NEW TARGETS
DURABLE, INDUSTRY 4.0 AND BUSINESS DIVERSIFICATION
COOP LIGURIA REINVENTS SHOPPING EXPERIENCE
MITAMA BE DIFFERENT BE FREE
IN THE FOREGROUND
NEW AND COLOURED IDEAS FOR YOUR GIFTS FROM BIC WORLD
MORE ENTIRETY AND HIGH TECHNOLOGY FOR LAMY
COLOURED BTS OF FAVINI
PROTAGONISTS
STABILO, A COLORFUL WORLD
1979-2019, 40 YEARS OF UFC
100 YEARS OF ROMEO MAESTRI, TRADITION AND EXCELLENCE
ELETTRA BY RIPLAST, A SUCCESS STORY
INSIGHT
WELLBEING IN THE WORKPLACE
STATIONERY IN THE TOY
SOCIAL NETWORKS INCREASE BUSINESS AND CONTACTS
CONSUMER & SUMMIT, AGE OF EXPERIENCE
FOCUS
MUJI JOINS HOSPITALITY AND RETAIL
EVERTOYS.RO, AN EDUCATIVE AND SUSTAINABLE E-COMMERCE
FUTURE OFFICE
ERREBIAN AND NEW BUSINESS FRONTIERS
TECHNOLOGY AND INNOVATION 
THE SPECIAL TRIPLET OF UNISIT
A WHOLESALER FOR FRIEND
BIG PROJECTS AND SERVICES BY MEDICART
RETAIL PROJECT
DUOMO CENTER, PASSION AND FANTASY
PREVIEWS
CHOOSEN FOR YOU FROM BIG BUYER 2019
advertisers in this issue: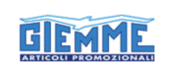 Strong points: why choose COMMERCIO?
Careful, qualified and widespread distribution
The database of 20.000 Operators receiving the Magazine is constantly checked and updated, also thanks to the inclusion of a mailing list of addresses of Operators in the sector who attend Big Buyer (BolognaFiere, 25.26.27 November 2020). A unique synergy of tools giving advertisers maximum visibility for their current and potential customers. COMMERCIO is distributed also to Operators of Bricolage, Garden Center, E-Commerce, Bookshop, Paint Shop, Fine Arts, Tobacco Shop and Gift Stores.
Presence at leading Shows in the sector
COMMERCIO is House Organ of Big Buyer, the B2B Exhibition for Italian and Foreign Buyers in the Stationery-Office-School-Party-Creativity sectors. It is the only magazine distributed to all Visitors attending Big Buyer.
Interaction with the Web
All the issues of the magazine are available in digital format.
Commerciocartoleria.it specialized online magazine that publishes in real time facts, events, products, italian and international trends;
Issuu, the most known web site for online publishing guarantees a real digital experience of every issue of COMMERCIO;
Facebook, Instagram and LinkedIn, posts are also published on the most known networks, recording a growing numbers of followers.
The Magazine: Facts and Figures
Target
Retailers Office Suppliers Wholesalers Manufacturers
Distribution
mail, e-mail and Trade Fairs
Readership
Managing Directors, Commercial Managers, Marketing Managers, Purchasing Managers
National Diffusion
The Magazine is distributed by post, on the national territory.
Online Diffusion
All the magazine articles are published online on commerciocartoleria.it
Contents
Dossier about the new commercial and consumer trends, enriched by reports of summits and meetings
New market segments, technological solutions and modern services which are increasingly present in the assortments
Interviews and profiles about the Management of Manufacturing and Trade Companies
Dedicated showcases to the top sellers collections and new items
In-depth reports on Modern Trade: interviews, financial developments in the large-scale retail trade
Advertising
Are you interested in promoting your company on the Italian market in our Stationery-Office-Party-Creativity sectors?
Please contact us to receive the best offer for you!
Advertising Manager: Triin Hindrichson
tel. +39 02.2158021
mail sales@epieffe.com
Contact us
now!
Why choose COMMERCIO?
– because it has a wide and guaranteed distribution, destined to professional operators of Manufacting and Trade Companies;
– because the quality and the quantity of its news is an efficient tool for professional Operators;
– because is a magazine that can differentiate in the market;
–because, in two particular periods of the year, the magazine offers the central commercial issues and services related to the open issues in the Stationery & Office world;
– because COMMERCIO is supported by the timeliness publications on the web through the web site commerciocartoleria.it, with the purpose to be on the market at any time;
– because it allows companies to live in a virtual showcase, through special promotional programs.
Mariella Nasi Pfeiffer
Editor-in-Chief
Questo sito utilizza i cookie per fornire la migliore esperienza di navigazione possibile. Continuando a utilizzare questo sito senza modificare le impostazioni dei cookie o cliccando su "Accetta" permetti il loro utilizzo.